If you wish to add your club's details to our website, publicise your event or contribute ideas or information please contact the Clerk.  The links and telephone numbers are checked regularly, but please advise the Clerk if any of the information is incorrect.
Mrs Tracey Paine
Clerk and Responsible Financial Officer
Colehill Parish Council
'Inglewood'
15 Greenclose Lane
WIMBORNE
BH21 2AL
Telephone: 01202 900821
Email: clerk@colehill.gov.uk
Colehill Parish Council is not responsible for the content of web pages from other organisations on this site. 
GRANT AID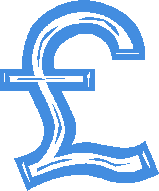 The Council issues Grant Aid every April. Organisations must apply by 8 September 2017. For more information and to download an application form go to the grants page.