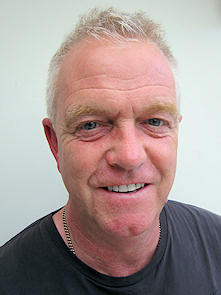 Gary was co-opted onto the Council in August 2011 following the resignation of Jeff Morland.  He moved into Colehill in 2007 to join his partner, Michelle, who was born and bred in the Colehill area. Gary has had several businesses but he now works as a self employed building and civil surveyor and has an office in Damerham.  He hopes that these skills will be useful to the Council.
In his spare time Gary is interested in playing golf, fishing, walking his black labrador, gardening and spending time with trees and green spaces.
Gary was unsuccessful in the elections in 2015 but has been co-opted back.