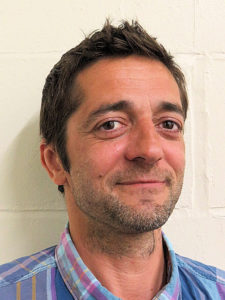 Born in the summer of '75, Jeff Webb grew up in Shapwick, was schooled in Wimborne and spent a great deal of his childhood visiting friends in Colehill.
He has had a varied career as Magazine Editor, Publisher, IT Journalist and IT Consultant for over twenty years. He is currently a self-employed IT Consultant, though still dabbles in writing.
Jeff has been running Colehill Library's popular 'IT and Computing One-to-One' sessions for over three years, and has a particular love of the library and everything it provides to the community. Despite loving technology, he would still prefer a good book! He also bakes his own bread.
Jeff was co-opted onto the Council in June 2017.