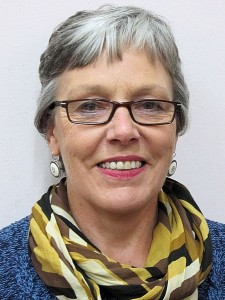 Linda was born in Romford, Essex.  She worked as a Mental Health Nurse, has diplomas in both Nursing and Hypnotherapy and gained an Open University Degree in 1996.

Her hobbies include gardening, knitting, amateur dramatics, politics and spending time with her 7 grandchildren (not necessarily in that order).
She was co-opted onto the Council on 11 August 2015.