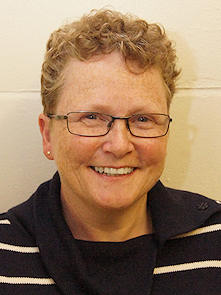 Susan has been a resident of Colehill since Autumn 2008, having moved from West Yorkshire with her partner. She has two grown up sons who have left home. She worked as Principal Auditor for the Audit Commission for 25 years before taking up a Complaints Managers post in the Healthcare Commission.
She has recently retired from her role as an Equality, Diversity and Human Rights advisor for the Care Quality Commission-formerly the Healthcare Commission. In her spare time, she enjoys travelling, gardening, reading and walking the dog in beautiful Dorset. She is a volunteer gardener at Kingston Lacy and Colehill Community Library.
Susan was formerly a Parish Councillor in West Yorkshire.  Susan has been a Colehill Parish Councillor since May 2011.  Susan serves on the Highways and Plans Committee, Finance and General Purposes Committee and the Risk Assessment Sub-Committee. She is also the Council's representative on the Wimborne Cemetery Joint Management Committee.  Susan was Chairman of Council from May 2015 to May 2017.
Along with Cllr KD Johnson, Susan organises a regular programme of volunteer workdays on Council land in the village.