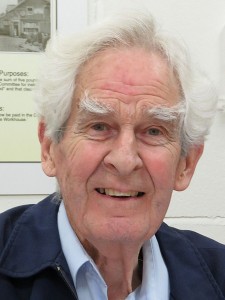 Tony Holloway is a local man – born in Hayes Lane and educated at Queen Elizabeth's Grammar School (as it then was) in Wimborne.  Tony served in the Royal Air Force and then as an Officer Instructor with the Air Training Corps.
He was employed for many years in the Electrical Industry, eventually setting up in business on his own account.   He was appointed as a Justice of the Peace in 1972 and retired after 29 years – with no remission for good behaviour.
Tony serves on the Highways and Plans Committee.
His hobbies include photography, gardening, caravanning and model railways.
Address

38 Canford Bottom
Colehill
Dorset
BH21 2HD
Telephone
01202 884097