Library links: CCL     About Us     Supporters     Community     News    Activities & Events     Books     Services      Event Reports
2017 Calendar of Events
For Latest Information see our Facebook page
---
— SPECIAL INTEREST GROUPS —
DATES for Group meetings:-
First Thursday – Family History 10am – noon.
Find Your Ancestors
The Family History Group can help you to get started on your own family research.
You may discover facts about recent ancestors, find missing relatives, investigate military service or begin to trace your complete tree.
The library has free access to the Ancestry website and the group has experienced researchers who can show how to use it, and advise on other websites that are available, many for free. Contact ccl.colehill@gmail.com (fao Dave Campbell) for details.
Second Thursday – Local History will not be meeting on Thursday mornings for a while,
but watch this space for special talks and events about the history of Colehill.
Third Thursday – "Just Write" Writing Group 10am – noon.
LAST Thursday – Knit and Natter 10am.
First Tuesday – Colehill Reading Group (now incorporating Colehill Bookworms), 1 – 2pm
LAST Fridays – Colouring for Adults 10am – noon.
"Life on the Hill" project  – book launched, see below.
—  IT One to One Sessions  —
Tuesday mornings – Half hour sessions with our well qualified volunteer to learn how to better use your laptops, tablets and notebooks.
There is no charge but donations to the Library are always welcome. Book your session at the library desk.
–––––––––– Events

––––––––––
BOOK NOW for the next Library Fundraising Event!!


(Tickets from the Library unless stated otherwise)
––––––––––––  July 2

017 

––––––––––––
5th –

Visit to Kensington Palace to the new 
'Diana: Her Fashion Story' exhibition


Plus see the Sunken Garden which will be planted with flowers and foliage inspired by memories of the Princess's life image and style.
You can also visit 
the 'Enlightened Princesses' exhibition.


This will be a full day excursion – hope you can join us. Tickets £40 on sale in the Library, must be bought in advance

.
Diana coach trip 2017
8th – Colehill Community Get-Together
Recalling the very enjoyable 4th birthday event, the committee is now planning an afternoon
"Colehill Summer Party''
an opportunity to meet and talk to your neighbours over tea and cakes with diversions, at the Memorial Hall.
2-5pm. Further information available at Colehill Library, or Kate Coney o12o2 84o62o, or poster:
Colehill Summer Party.pdf
––––––  Other Events of Interest

 

––––––
Deans Court Public Openings 2017 (by guided tour)
June: 7, 14, 21, 28
July: 5, 12, 16, 19, 23, 25, 26, 30
August: 2, 6, 9, 13, 15, 20, 23, 27, 28, 29, 30
For details see www.deanscourt.org/website/#visit 'Openings & Tours' (about half way down).
–––––––  Further 2017 Coach Trips

 

–––––––


Saturday, 2nd December  – Portsmouth Dockyard 
  Victorian Festival of Christmas – £27 adults / £24 children
Explore Portsmouth 2017

Tickets on sale in the Library, must be bought in advance
–––––––––––

––––––––––––
"Life on the Hill" Book Launch
The new book was launched on 12th November 2016, the event was well attended and 91 copies sold on the day!
Pictures are on the Event Reports page
Copies are available in the Library during normal opening hours, price £9.50
Contact –  ccl.lifeonthehill@gmail.com
Please visit and "like" us https://www.facebook.com/ccl.lifeonthehill
---
TODDLER TIME   Stories and Rhymes at Colehill Community Library runs WEEKLY from Tuesday 10th January 2017
(except school holidays and half terms), 10 to 10.30 am – FREE sessions for parents and children 0 to 5 years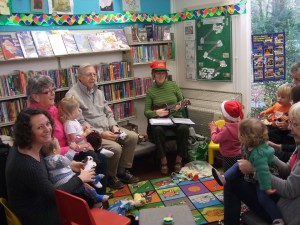 ~~~~~~~~~~~~~~~~
The company's  AGM was held on the 20th August 2016 – all votes were passed.
June 2016 – Dorset joined the 'LibrariesWest' group
https://www.dorsetforyou.com/article/422461/LibrariesWest
~~~