Wimborne & Colehill Neighbourhood Policing Team (formerly the 'Safer Neighbourhood Team') comprises PC David Morgan, PCSO Jess Allen, PCSO Scott Kishere, and PCSO Grace Butler. The role of the Team is to be a recognisable and accessible police presence in your area.
March 2017 – PCSO Huw Evans has left to start PC training.
March 2015 – PCSO Natalie Shaw and PCSO Matt Brennan have left and started their PC training. PCSO Matt Johnson is now working in the Control Centre. We wish them well in their new careers.
May 2015 – Our new Community Support Officers are PCSO Jess Allen and PCSO Huw Evans. PCSO Phil King has moved on to Ferndown.
July 2015 – PCSO Roz Fricker joined the team.
July 2016 – PCSO Roz Fricker has left to train as a PC.
Jan 2017  – PCSO Scott Kishere has joined the team, PC Ian Curtis has moved to a training role.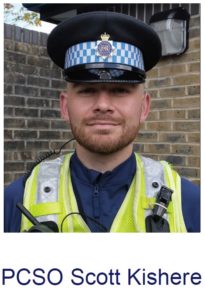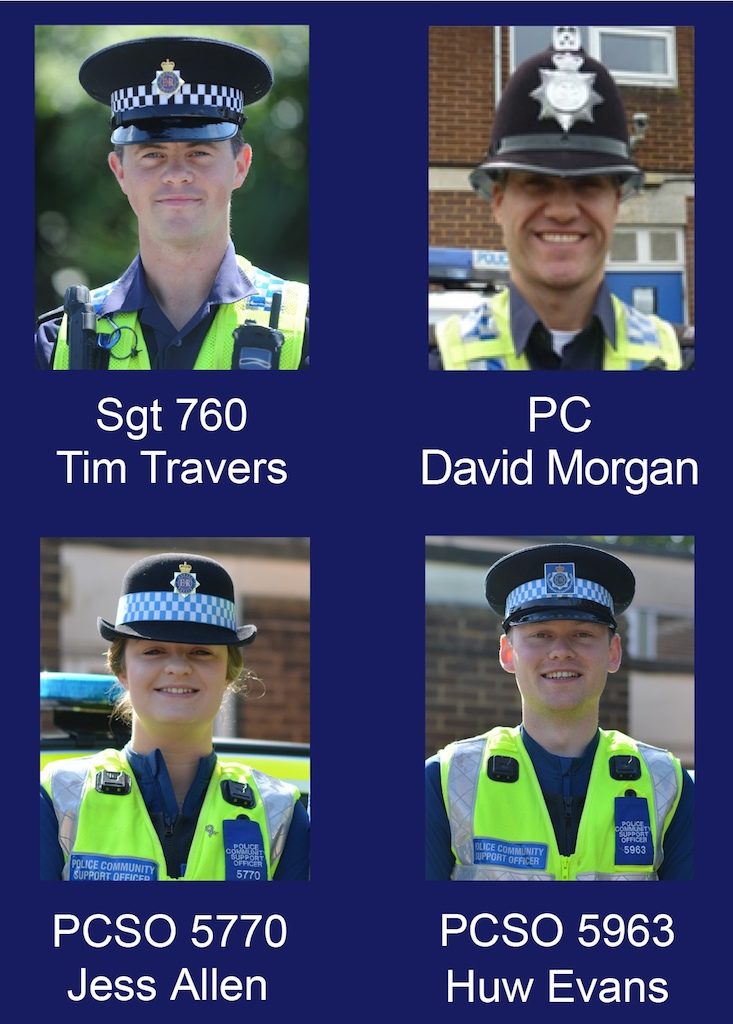 You can contact the team by calling the police non-emergency enquiry number – 101 , or by email (new email address from Feb 2016) WimborneColehill-NPT@Dorset.PNN.Police.uk
More details on the Dorset Police web site Wimborne & Colehill NPT page – Wimborne & Colehill Neighbourhood Policing Team
Meet the team at our Partners And Communities Together (PACT) surgeries:
– the first Tuesday of every month in the Methodist Church, King Street, Wimborne, 10.30 am – 11.15 am
– the first Wednesday of every month at "Centre Rendezvous" in St Michael's Church Centre, Colehill
11.45 am – 12.30 pm.

– Mondays, monthly 10.30 – 11.15 am in the Community Centre, Leigh Park (please check the noticeboard for latest date information)
– Saturdays, Drop-in Surgery at Costa – check our Facebook page (see below) for details
Raise the issues that you would like the police and partner agencies to tackle in your neighbourhood.